COHO FISHING - VALDEZ ALASKA - AUGUST 2007 PART 1
In August 2007, it was that time again to take our pilgrimage to Valdez. Port of Valdez in my Mecca, a place where I go to be at one with myself, and to increase my bond with my life partner and wife Annjenette. It's not just the fishing or scenery, it's the air, the water, the people that makes this place so special to me. There is this "sense" I get as soon as I roll down from Thompson pass, an inner peace. Valdez was the first port established for the Klondike Gold Rush of 1897, many people sailed into the port to begin their trip to the interior in search of gold. During the big Quake on Friday afternoon, March 27th, 1964, 35 people (mostly children) lost their lives from the resulting tsunami which caused two separate wave's of water 40+ feet high to roll into the small town of Valdez. The entire town was destroyed, all of the docks and boats in the port were pushed inland over 1/4 of a mile. The town was rebuilt about 10 miles to the South-East in a better location to prevent an event like this from re-occurring. The town is filled with the spirits of the past, where the journey began, of for some, ended.
Annjenette and I were blessed with clear blue skies and warm sunny weather for the first three days of fishing (Shannon Hanks was coming to town, so we expected the rain curse to follow). We had a great time time fishing everyday and enjoying the break from life.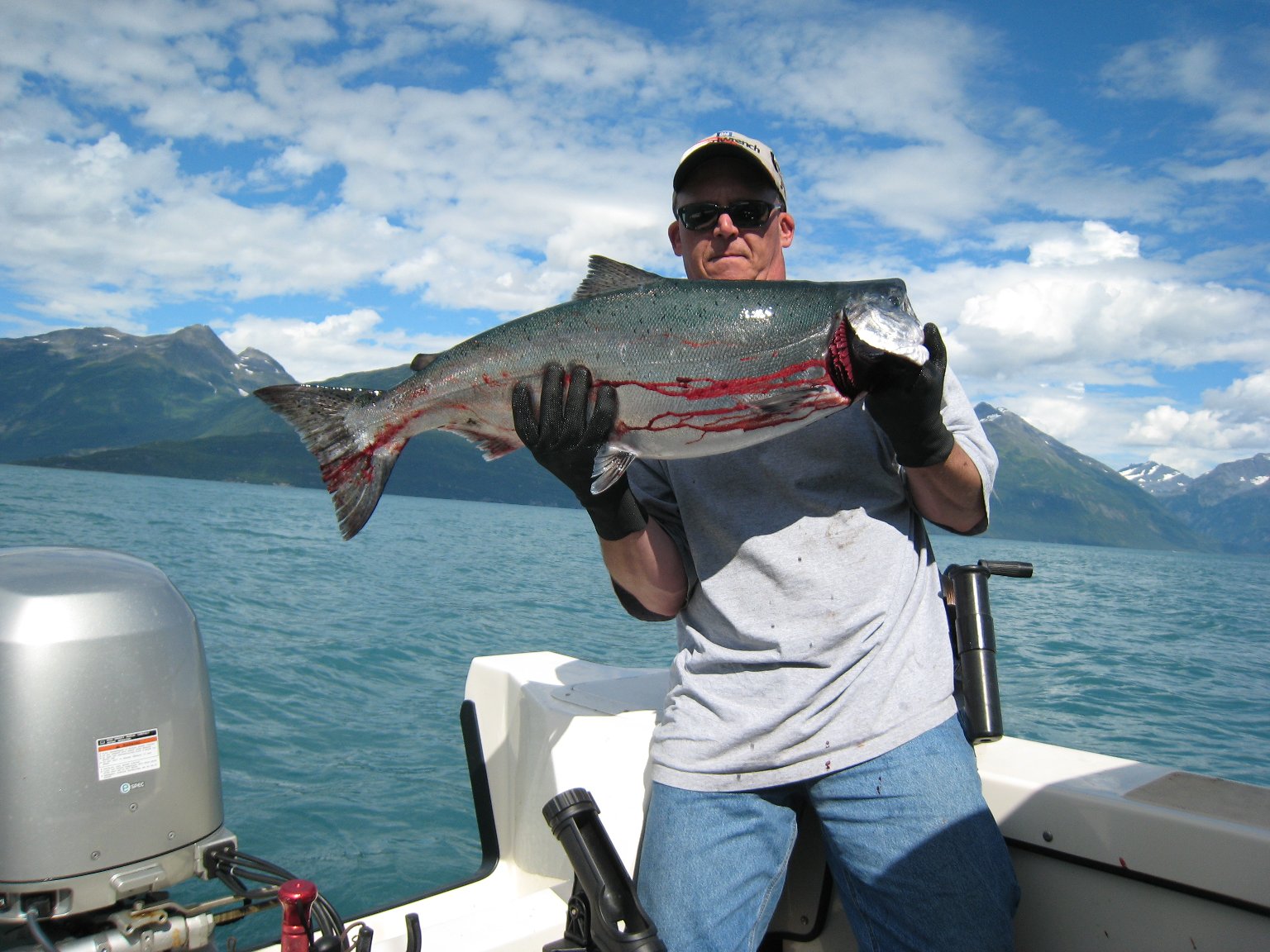 (CLICK THUMBNAILS TO SEE FULL PICTURE)
(CLICK THUMBNAILS TO SEE FULL PICTURE)