WHITTIER ALASKA MAY 2009
I have combined all 3 trips in the month of May into one page. The guy (Justin Silva) who took the pictures on the 30th of May is to lazy to send them to me. I have tried several times to get him to send them, and nothing! We did catch many fish that day anyway. It was a very rough weather day and I could not get on the spot where I knew the fish were. We did catch 1 small halibut and a quill-back though. I just wanted to document the fact that I took Ausha Beckrich and Josue Mendo (two people I work with).
22 MAY 2009
On 22 May 2009, I started the new fishing season. The weather had been rather good, the snow was almost gone, and I really wanted to get the boat in the water. Two guys from work wanted to go, so we headed out for first tunnel at Whittier. I had Eric and Kevin with me. Kevin has been in Alaska a total of about 6 years and has some experience Halibut fishing. Eric is new to Alaska and to this type of fishing, so I really wanted to find some fish. This early in the year the Halibut have not really moved into the shallower water yet, but I found a few none-the-less.
24 MAY 2009
On 24 May 2009, we headed back out to try and find more fish. I was supposed to go on the 23rd but the weather was worse and I was just too tired to try to do a back to back trip this early in the season. Greg was camping in PWS with two other guys in a place called "Paddy Bay" down off of Dangerous Passage. They were bear hunting, and I had told Greg I would try to find him and drop off some fresh food supplies. AJ, Doug, and I hit first tunnel at Whittier and we got out to the fishing grounds early. It turned out to be a great weather day. We found Greg's camp and we hung out there for a few hours, cleaned and cut our fish, but they were out hunting and we never saw them. We picked up a few nice Halibut and had a very relaxing day.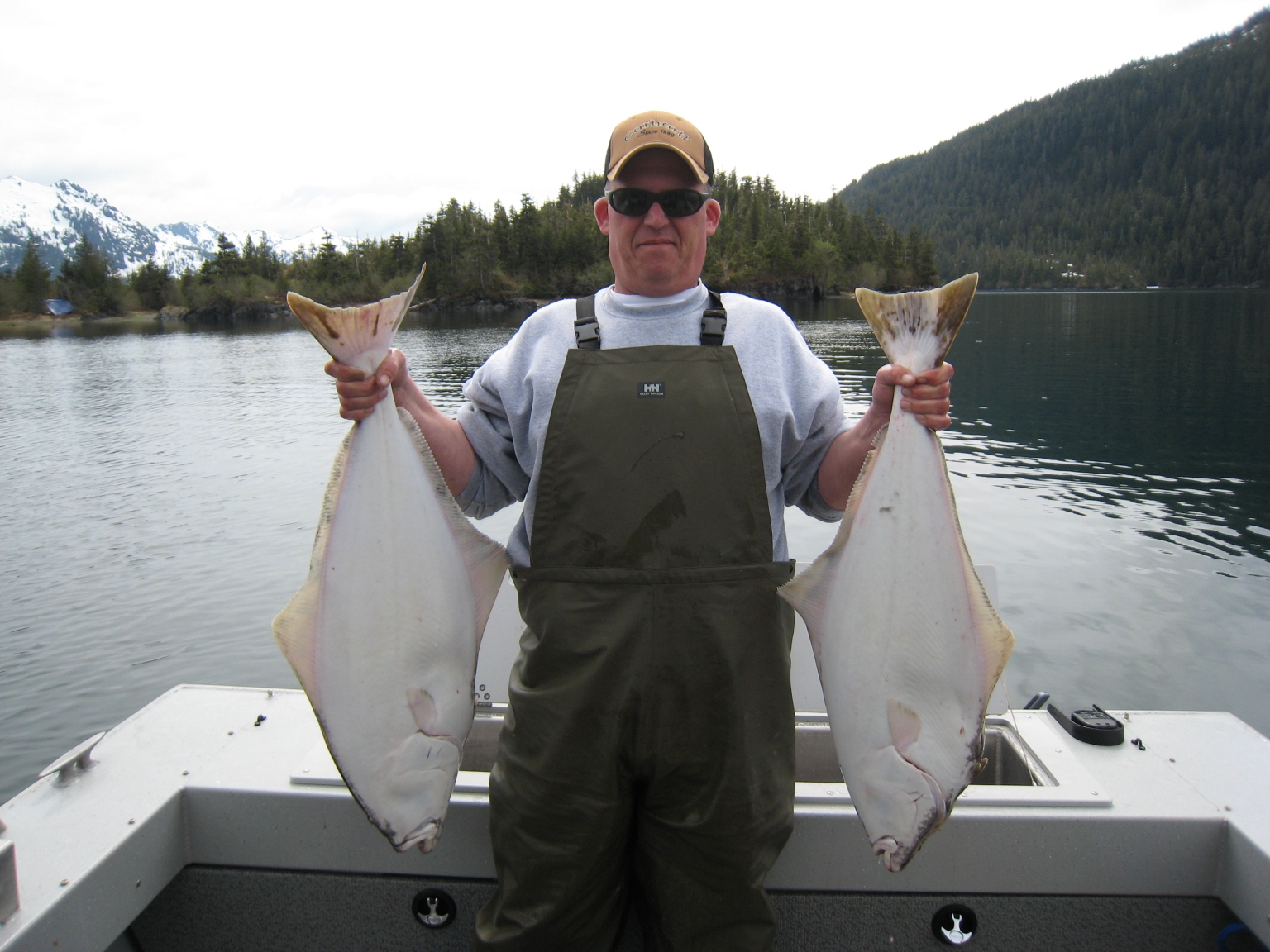 MISC PICTURES FROM AROUND WHITTIER
(CLICK THUMBNAILS TO SEE FULL PICTURE)